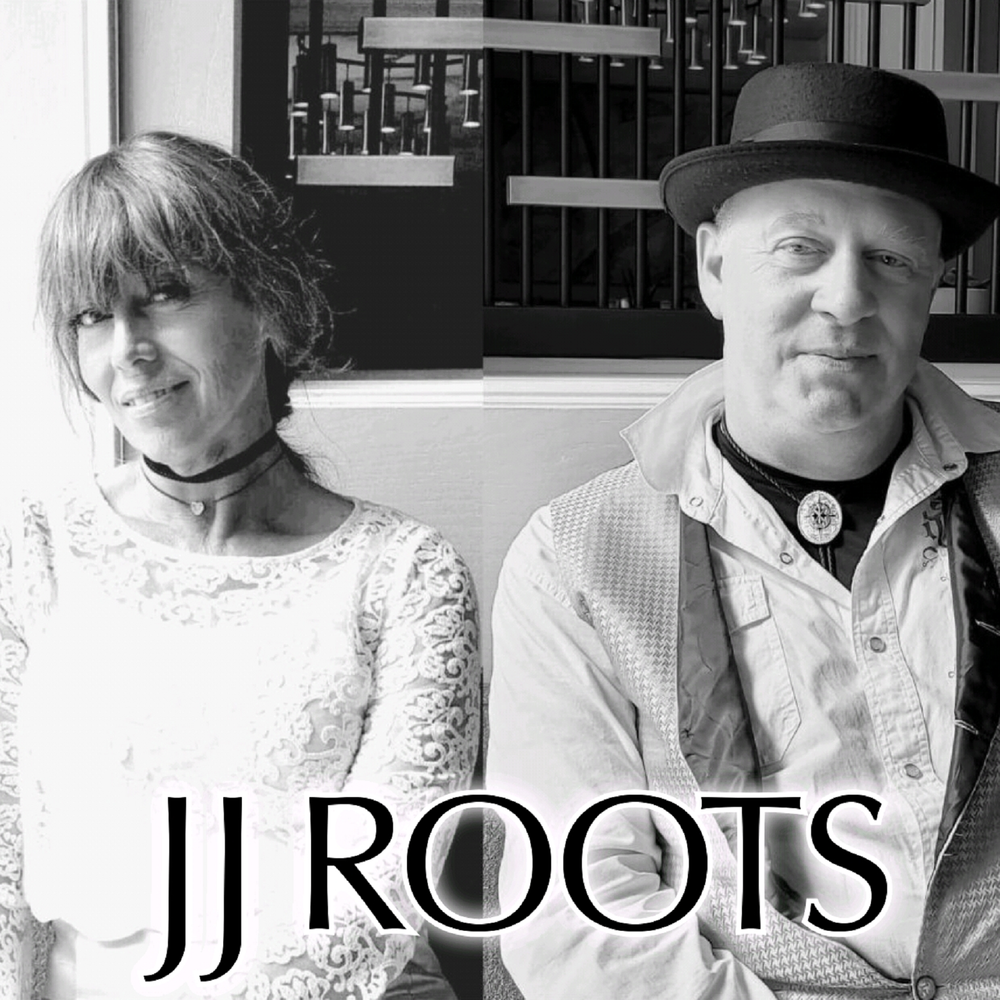 JJ ROOTS
Jocelyn Parlee & Jeff Scott Gray
It has been said that performers, using simply their voices and instruments, are artists who relate collective stories through their songs. The roots of this are in traditional music, but it is by no means all traditional. This epitomizes JJ ROOTS.
Regardless if they are wired for full sound or completely unplugged, JJ ROOTS captivates & excites with soul-lifting vocals and powerful melodic riffs within their highly impactful Contemporary Roots/Folk vibe.
Jocelyn & Jeff formed the duo in 2018 as a collective genre of diverse music mavens meeting in perfectly timed harmonic alignment, and the industry responded south of the border by awarding JJ ROOTS with 2 international JMA awards for Overall Folk/Americana Duo of the Year in both 2018 & 2019.
JJ ROOTS are recognized for their unique modern style of east coast folk roots rock with a twist of Fleetwood Mac's vintage edge.
With a fresh approach to writing this latest studio album, it is evident that JJ ROOTS continues to transform their leading edge contemporary roots/folk sound as "EUPHORIA" is much fuller, complimenting the wonderful arrangements, and emotionally charged vocals under the direction of Juno award winning producer/engineer Paul Milner.
Since forming the duo in 2018, Jeff & Jocelyn have experienced sold out concerts on tour, featured in The Sound Cafe industry magazine, received airplay across Canada, USA, and UK, as well as various TV and Radio appearances on CTV, Global, CBC & Eastlink TV.